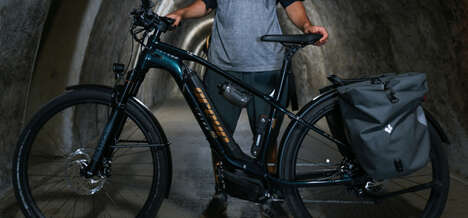 Croatian company Greyp Bikes has developed a line of high-end e-bikes that are fully connected and packed with features, bringing the sophistication of electric cars to a smaller, more agile package.
Built around artificial intelligence, gamification, and augmented reality, Greyp's e-bikes feature integrated eSIM, built-in communication modules for internet connectivity, and two cameras that are always recording and can be accessed remotely. The connectivity allows for real-time content sharing and competition, turning the sensor-packed bikes into a gaming platform.
Greyp's bikes come in a variety of models, including mountain bikes and hardtails. They feature a powerful 700-watt-hour battery, a carbon fibre composite frame, and 150-millimeter travel front and back enduro geometry. The G12S model combines features from motorcycles and bicycles, regenerative braking, and a planetary gearbox, and can reach speeds of 70 km/h.
Image Credit: Greyp Bikes