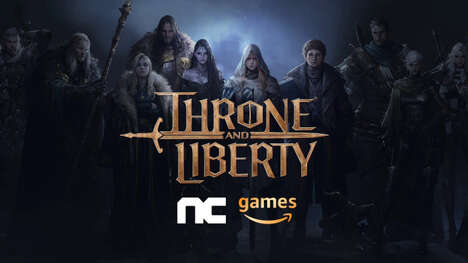 'Throne and Liberty,' the highly anticipated massively multiplayer online role-playing game (MMORPG) from South Korean developer NCSoft, is set to release on PlayStation 5, Xbox Series X/S and PC. Amazon Games has partnered with NCSoft to publish the game in Japan, North America, South America, and Europe.
Throne and Liberty is a fantasy-themed MMORPG that promises to feature story campaigns, player vs player, and player vs environment combat. Players can transform into animals and change the environment around them, adding a unique twist to traditional MMORPG gameplay.
NCSoft is a well-known developer that has published successful titles like Guild Wars, Blade & Soul, and Aion. However, this is their first time collaborating with an external partner to launch a game in multiple regions.
The game was originally announced in 2011 as Lineage Eternal, a new entry in the developer's Lineage series. Since then, the game has undergone multiple shifts in development and was renamed "Project TL" in 2017. At the last report, NCSoft planned to launch the game sometime in 2023, although Amazon Games has not confirmed a release window.
Image Credit: Amazon Games, NCSoft