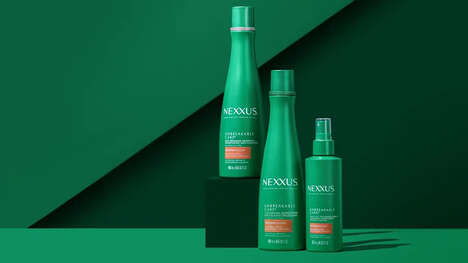 The Nexxus Unbreakable Care line is the latest addition to the brand's product portfolio that's perfect for helping consumers to combat hair breakage and keep tresses looking their best.
The haircare products include the Anti-Break Shampoo, Thickening Conditioner and the Root Lifting Thickening Spray, which are all being launched at Target. The products are each free from sulfates, suitable for all hair textures and also compatible with chemically treated hair. The products are targeted towards the underlying causes of hair breakage and utilize a Proteinfusion blend to do so, which features an advanced regenerative keratin protein.
The Nexxus Unbreakable Care line is priced at $15.99 per product and is reported to deliver impressive results with up to 97% less breakage.