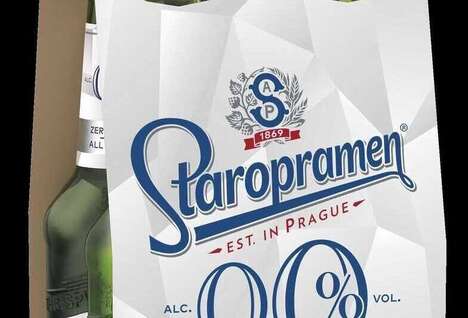 Molson Coors newly launched Staropramen 0.0 as an alcohol-free lager in 330ml bottles and multipacks to meet the rising demand for no-alcohol options. Staropramen 0.0 is said to have a subtly sweet flavor and a soft malty and fruity aroma, plus a crisp finish.
More than two years of work went into perfecting a special brewing procedure that resulted in the full-flavor, refreshing and malty taste that Staropramen is known for. Since this is truly a zero-alcohol brew and not a low-alcohol one, this feat was all the more challenging yet aligned with the messaging of Staropramen's Because Experts Never Compromise campaign.
In a move toward healthier drinking habits and more balanced lifestyles, consumers are choosing non-alcoholic options of their favorite brews that don't leave them feeling left out or lacking when it comes to flavor.