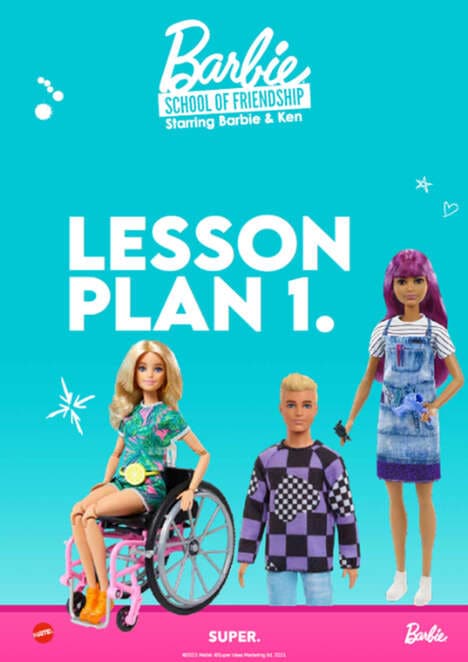 The Barbie School of Friendship is a first-of-its-kind educational resource and it was created in collaboration with educators to help young students develop empathy and social skills. With a focus on kindness and friendship, The Barbie School of Friendship uses neuroscientific research to engage primary school students and KS2 pupils.
In 2023, 700 schools across the UK will introduce kids to a series of lessons to encourage them to think, act and feel differently in relation to realistic situations, such as when a school friend feels left out.
The foundations of the educational resource were built on neuroscientific research commissioned by Mattel and undertaken by Cardiff University. It was found that doll play activates brain regions associated with social information processing and for this reason, doll play is a big part of The Barbie School of Friendship.