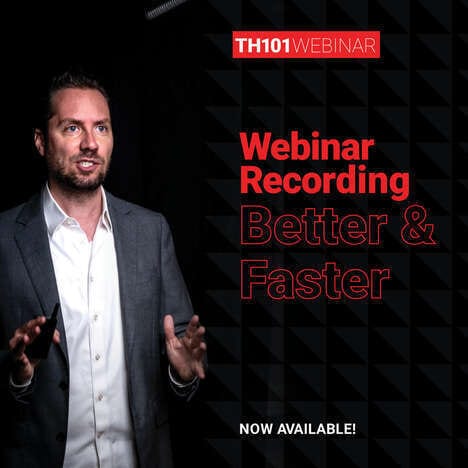 Trend Hunter's Better & Faster webinar was recently hosted as part of our TH 101 series. The series draws inspiration from our award-winning innovation frameworks and workshops, and spotlights innovation secrets from Trend Hunter CEO and keynote speaker Jeremy Gutsche's books.
Diving into the best innovation tactics from his New York Times bestseller Better & Faster, Gutsche walks viewers through a series of case studies and outlines the psychology of Hunter and Farmer mentalities. This equips viewers with ways to accelerate change within their industry while also warning them of the common cognitive traps associated many can fall into.
Sharing ways to refine one's innovation strategy with both historic and modern day examples from industry leaders, Jeremy Gutsche also speaks about the recent pandemic's lasting impact on ideation, business and the way we work.
To learn more about our upcoming webinars, visit our events page and don't miss out on free registration.