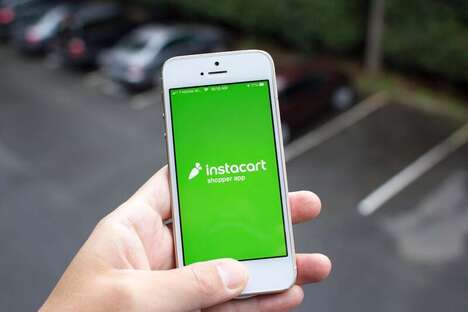 Instacart is launching four new solutions to help grocers have a smoother shopping experience.
Arriving as a part of the Instacart Platform, which offers various business solutions for retailers, the new features include Carrot Ads, which allows retailers to access Instacart's advertising technology with new monetization options. Additionally, all fresh food and prepared goods commonly seen at deli and butcher counters are now supported by Instacart's Food Storm.
Retailers now have a remote view of their businesses thanks to Instacart's Caper Cart smart cart technology, which can now be handled remotely and in real-time via tablet. Finally, shops may now use Instacart fulfillment services through Rosie, Instacart's white-label e-commerce solution.
The Fresh Market, Affiliated Food Shops, New Seasons Market, and Niemann Foods are the companies now employing the new Instacart Platform solutions.
Image Credit: Tada Images