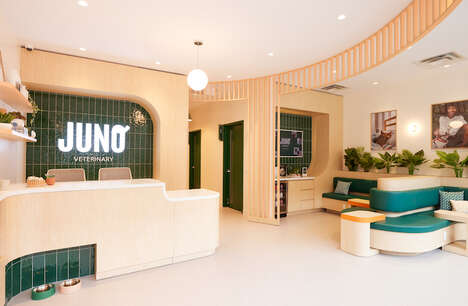 With services that are accessible and affordable, and a membership-based model, Toronto's Juno Veterinary is introducing the next generation of pet healthcare. For $149 per pet, per year, membership inclides one annual exam, as well as 24/7 access to virtual care and same-day or next-day appointments.
People and their pets are welcomed into a state-of-the-art clinic, which was mindfully designed to alleviate the stress associated with vet visits. The bright space is stocked with free, vet-approved treats, plus complimentary coffee and sparkling waters for people.
Many households welcomed "pandemic puppies" into their home during 2020 and as a result, pet parents across the city have found trouble securing veterinarians and appointments locally. Thanks to its unique membership model, Juno helps to limit the number of patients per staff member.