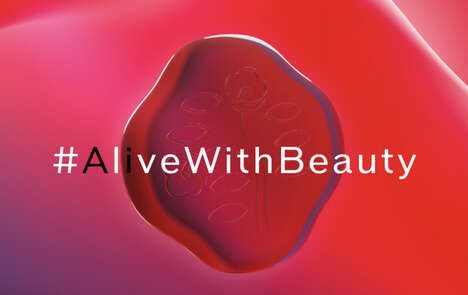 Shiseido is partnering with Cult, a Web3 brand, to launch the #AliveWithBeauty campaign. Due to the launch's emphasis on AI-powered technologies, the initiative marks a first in the beauty industry as Shiseido continues to revamp its digital assets.
The NFT project, comprising over 150 exclusive designs, puts a list of phrases associated with beauty and Web3 through a language-processing system, which subsequently produces a variety of AI-informed artworks. This was done using artificial intelligence as a co-creation tool alongside the internal creative team at Cult, who finished each digital work "with a human touch."
Shiseido also collaborated with NFT platform Exclusible so that people without prior experience with NFTs or cryptocurrencies may participate in the free token competition.
Image Credit: Shiseido