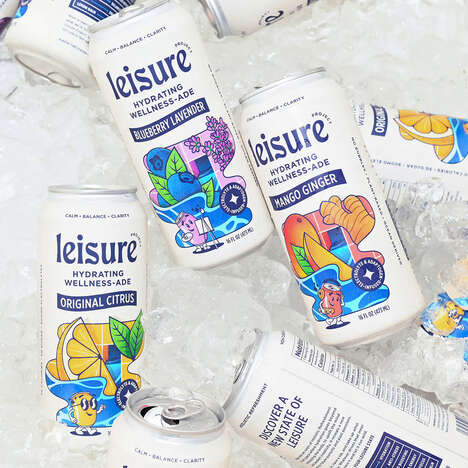 Leisure Project is a hydration beverage, or "hydrating wellness-ade," that helps to support a sense of calm, balance and clarity thanks to a clever blend of natural electrolytes, adaptogens, and nootropics. The stress-busting and focus-boosting beverages are ready to be sipped in fun flavors like Blueberry Lavender, Original Citrus and Mango Ginger. These non-carbonated drinks are low in sugar and calories, yet packed with electrolytes and magnesium to help the mind and body feel their best.
These beverages are a popular alternative to other options like coffee, iced teas, yerba mate or other vitamin and energy drinks made with less favorable ingredients.
Leisure Project is one of the six start-ups that will be participating in SKU, the Austin-based consumer packaged goods accelerator. This will be SKU's first food and beverage cohort and participants will receive mentorship, networking and education over the course of the 12-week program.