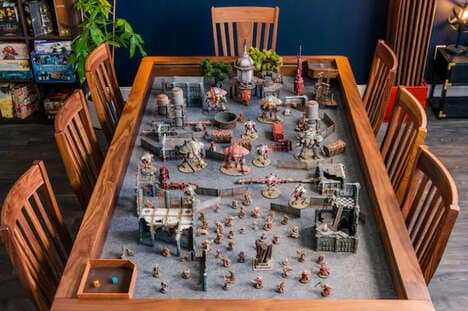 The Wyrmwood Modular Gaming Table is a multifunctional furniture piece for the modern home to provide avid tabletop gamers alike with a way to keep the pastime a major part of their lifestyle.
The table is characterized by its unassuming construction when in dining mode, which will work effectively on a daily basis to support family meals anytime of day. The top section, however, can be removed to reveal a sunken gameplay area that's perfect for a wide range of popular games. This also accommodates multi-day gaming sessions to let players hide the game pieces away between uses without disturbing their location.
The Wyrmwood Modular Gaming Table is crafted with a range of premium materials and is great for families or avid tabletop gamers alike.