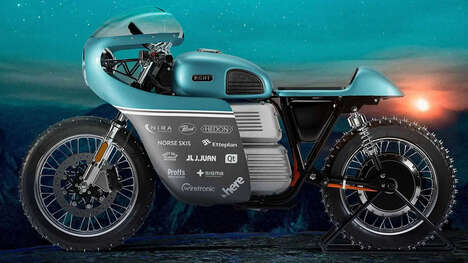 RGNT Motorcycles, a Swedish electric mobility company, announced that its upcoming electric motorcycle, currently codenamed 'Project Aurora,' will shatter the on-ice speed record for an electric motorcycle. Currently, the land speed record for an electric motorcycle is 283Mph, or roughly 454 Kmph. RGNT did not confirm what the ice speed record is that it is planning to break.
The Project Aurora motorcycle, though, is a modified version of RGNT Motorcycles' RGNT No. 1 Classic SE track-focused motorbike. The bike will be driven by Timmy Eriksson, an experienced engineer and member of RGNT's small but skilled team.
It is unlikely that the modified version of the bike will enter mass production and will instead be a one-off for the purpose of the record. However, the team will use its experience in working on this bike on future projects.
Image Credit: RGNT Motorcycles