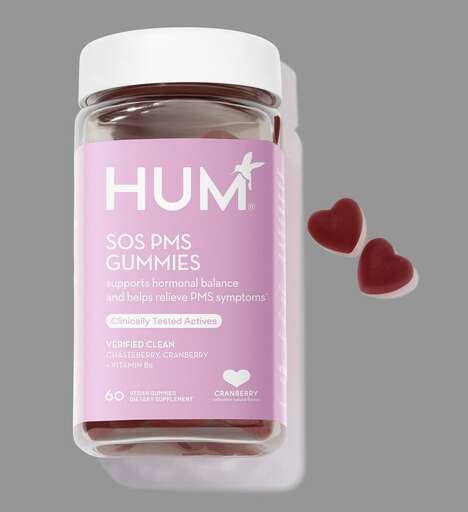 The newest addition to HUM Nutrition's line of clean and clinically tested vitamins and supplements for women's health introduces the SOS PMS Gummies. According to the brand, this is the first gummy of its kind with "clinically tested chasteberry extract for PMS symptom relief with a delicious taste."
This all-in-one and easy-to-take vitamin helps to support healthy hormone balance, urinary tract health, overall mood and much more. This new product was created in response to consumers showing a preference for gummies over pills, especially when it comes to taking daily vitamins and supplements.
This vegan PMS relief gummy also boasts B6 and cranberry alongside clinical levels of standardized chasteberry extract, which has been shown to help manage PMS symptoms.