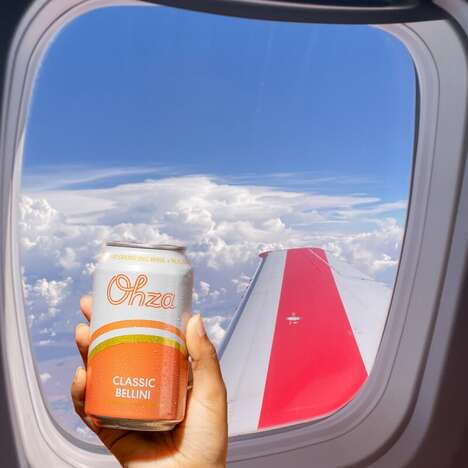 In partnership with JSX, the world's only 5-star hop-on jet service, canned mimosa company Ohza is bringing its conveniently packaged products to travelers. All JSX flights across North America, travelers can now appreciate Ohza's Peach Bellini, made with premium sparkling wine and 100% real peach juice.
Ryan Ayotte, Founder and CEO of Ohza, said in a press release, "We started Ohza in 2019 because we wanted to enjoy premium cocktails on a boat. Fast forward a few years later, we are excited to now be serving Ohza in the skies." These canned cocktails speak to the jet-setting consumer who values simplicity, quality and convenience.
Starting August 2023, Ohza's Fizzy Red Sangria will be available across all JSX routes.