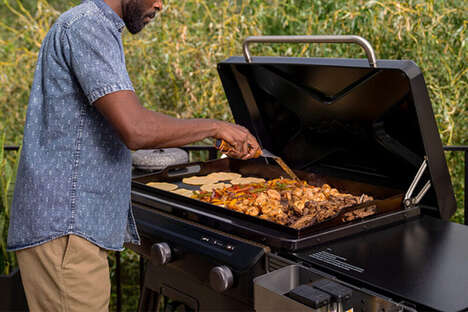 The Traeger Flatrock Grill is an intuitive outdoor cooking unit for chefs to choose when on the hunt for an alternative option that's perfect for creating a wide range of recipes.
The barbecue is characterized by its flat-top design with U-shaped burners to provide an even level of heat distribution for seamless cooking of any recipe. The TruZone heat shields enable chefs to set three different cooking temperature zones, while the FlameLock function increases fuel efficiency and the EZ-Clean Keg supports easier cleaning between uses.
The Traeger Flatrock Grill has a decidedly low-profile silhouette from afar that won't interfere with sightlines in an outdoor space. Priced at $899, the grill can also be equipped with a series of additional accessories for added customization.
Image Credit: Traeger