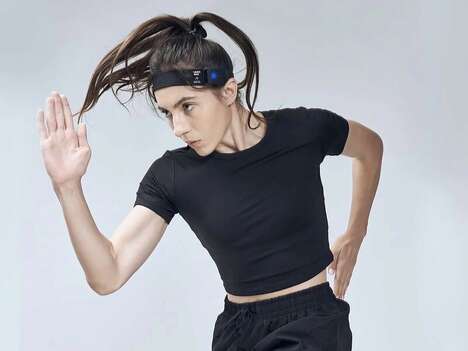 The HAKII MIX open-ear headband headphones are a freestyle mobile audio accessory perfect for sports enthusiasts and athletes alike to use as a way to maintain connectivity to their favorite music or content.
The headphones work by being worn on the head in a traditional headband style and will keep the ears open to let the user maintain awareness of their surroundings. The headphones feature 22mm bass drivers to support a multi-frequency performance, while the ergonomic construction ensures a snug yet comfortable fit. The headphones use the Liso Algorithm to monitor surroundings and adjust sound feedback accordingly.
The HAKII MIX open-ear headband headphones have an IPX5 rating for water resistance and will deliver up to eight-hours of playback per charge. The headphones have a double-microphone array to enhance call quality.