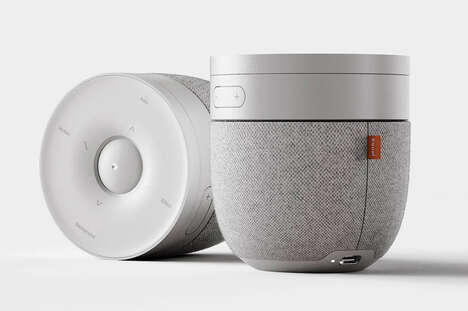 The conceptual LG Equal speaker is a customization-focused audio solution imagined as the perfect way for a person to listen to music by enabling them to change the equalizer settings directly from the unit.
The speaker features an unassuming, fabric-clad construction for the main body that works with a detachable control unit on the top. This works with a built-in track ball to let users make fine-tuned adjustments or opt for dedicated modes including Effect, Auto, Diction and Background.
The conceptual LG Equal speaker is the design work of Yeojun Yun, Beomseock Heo, Yerin Yu and Hyeyoon Jung, and is imagined in portable, sound bar and home audio models. These support an expensive audio experience for the user throughout the day.