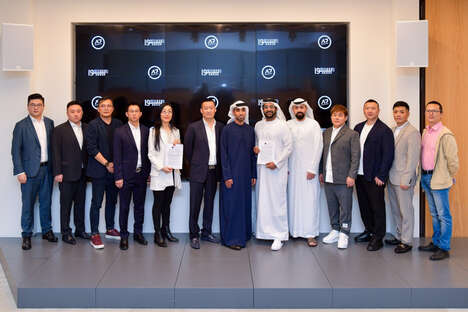 AD Gaming and game publisher SAWA Group have launched a partnership to develop Abu Dhabi's esports and gaming environment. The growth of Chinese esports and gaming firms in the Emirate is one of the many initiatives that the two organizations will work together on. As part of the agreement, SAWA Group will relocate to Abu Dhabi to bring its experience to the area and foster regional prosperity.
AD Gaming hopes to create an esports and gaming ecosystem in Abu Dhabi and host numerous other esports events. In addition to its gaming projects and establishing TV channel ties with the Saudi media powerhouse MBC Group, SAWA Group has also launched its strategy game Infinity Kingdom in Arabic.
"Demand for high-quality gaming content across the Arabic-speaking world has never been higher. The opportunity to tap into this market from Abu Dhabi is substantial, and SAWA's expertise in the localization of gaming esports content addresses this head-on," said Sultan Al Riyami, Head of Gaming and Esports at AD Gaming.
Image Credit: AD Gaming