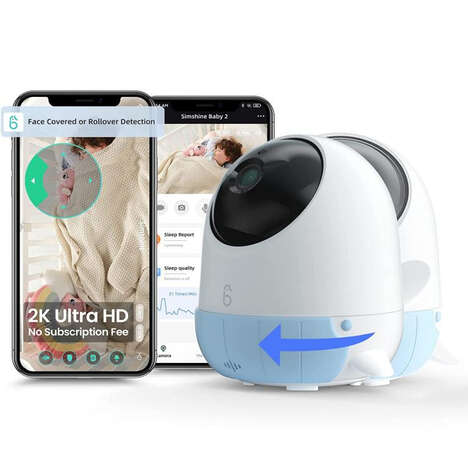 Simshine has introduced its latest baby monitors, the 'Baby 2' and 'Baby Pro.' The 'Baby 2' monitor features advanced AI technology that can detect a baby's crying when their face is covered or if they have rolled over. It also has a feature that automatically plays lullabies to help the baby fall asleep. These high-quality monitors are compact and designed with an aesthetically pleasing look for babies and young children.
With the Simshine 'Baby 2,' parents can leverage the sleep tracking and analysis feature, as well as the Growth feature, which records a baby's measurements to track their growth rate. Additionally, up to five user accounts can be created, allowing family members, friends, or babysitters to benefit from the features while caring for the baby. The 'Baby Pro' is also available with the same set of features, minus the no-covered face alarm.
A complete list of the Baby 2's capabilities can be found at the Simshine Amazon storefront.
Image Credit: Simshine