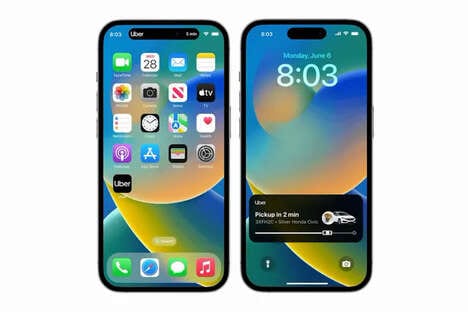 Uber is launching a redesigned version of its app featuring an updated homescreen that aims to simplify ordering takeout and hailing a taxi. Additionally, Uber is incorporating the latest iOS and iPhone advancements to enhance the app's functionality. Some of the new features include support for Apple's Dynamic Island, Live Activities, Services, and more.
The Uber app's home screen now includes a "Services" feature that provides various neighborhood services, such as nearby scooter rentals, restaurants, bars, and more. In addition, a new "Activity Hub" has been introduced, which shows current ride information, past trips, and orders made through Uber Eats. Based on your prior use of the app, Uber will also provide you suggestions for "ways to plan and save in your city."
A complete list of new features can be found on the brand's website.
Image Credit: Uber