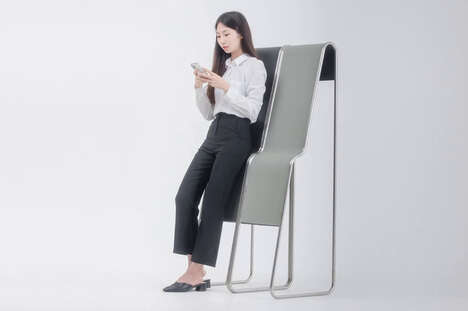 The 'Lean On' chair concept is a modern furniture piece designed with comfort, style and health needs in mind to help a person maintain comfort during breaks or between tasks.
The chair is characterized by its elongated construction that has a small seat section in the middle, which encourages a person to lean on it for a hybrid sit-stand experience. This is great for those who need to transition between sitting and standing to prioritize a healthier experience when in the office or working from home.
The 'Lean On' chair concept is the design work of Wonchul Lee and Boyeon Kim, and supports the shift towards hybrid seat styles that combine multiple forms instead of focusing on just one.