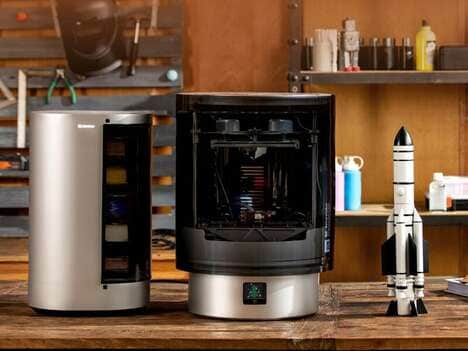 The KOKONI SOTA 3D printer is a consumer-grade piece of equipment for DIYers and makers alike to help them create projects from their own home or studio.
The unit maintains a compact, cutting-edge design that can print at speeds up to 600mm/s with an accurate, ultra-stable functionality to boot. The unit has a closed-loop motor system to offer smooth operation, while the inverted form prevents vibrations from causing an issue during use.
The KOKONI SOTA 3D printer maintains a quiet operation that comes in at less than 30dB during printing and uses a linear rail with high precision and more. The printer doesn't need to be assembled or have the bed manually leveled to have it ready for use right out of the box.