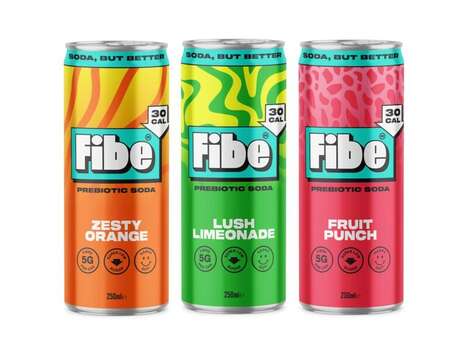 Fibe is a first-to-market functional soda range in the UK and it shares all of the familiarity of soda with the better-for-you benefits of plant-based prebiotic fibre, calcium and Vitamin C. These so-called "new age sodas" boast five grams of prebiotic fibre and just 30 calories in a can, plus they're low in sugar.
Ready to be sipped in a trio of classic soda flavors (Zesty Orange, Fruit Punch and Lush Lemonade,) Fibe offers soda without compromise. These functional beverages were created to fill the "fibre gap" and help consumers support their digestive health with ingredients that are proven to increase microbial diversity in the gut.
Specifically, Fibe speaks to classic soda drinkers, well as lapsed soda drinkers who are on the search for a healthier option.