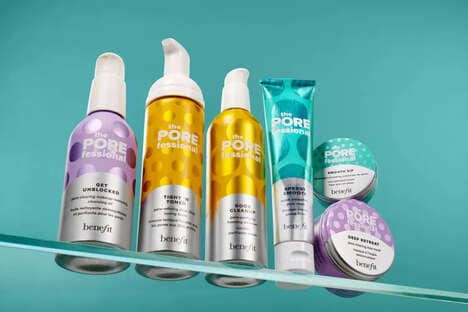 Building on the success of its cult classic famous POREfessional primer and setting spray, Benefit Cosmetics has just launched its new POREfessional PORE Care line.
Just as the name suggests, the new POREfessional PORE Care line is all about addressing your pores. However, the new products aren't just for cleansing your pores. The collection actually boasts several pore-care products, including two masks, two cleansers, a toner, a moisturizer, and a cleansing tool. The goal of using the products is not to erase your pores, like the nose strips of back in the day, but rather to help keep your pores clean and unclogged, without being too hard on your skin.
The entire POREfessional PORE Care line is available now from Benefitcosmetics.com and will launch in-store at retailers like Sephora and Ulta on March 1, 2023.
Image Credit: Benefit Cosmetics