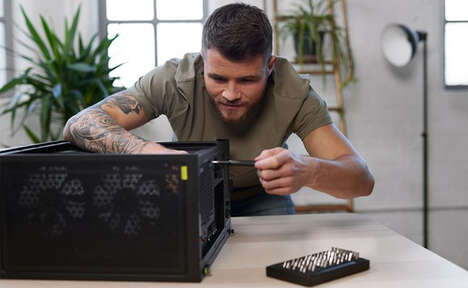 Creating your own PC usually means nailing down particular components to suit needs and preferences, but the CORSAIR BUILD KITS have been unveiled as a way to help make the process even easier.
The computer building kits consist of several pre-selected collections of PC components that include the case itself, motherboard, CPU, graphics card, PSU, cooler and even the required toolkit. The brand has chosen high-quality components to optimize compatibility as well as performance for those looking to create their own system without having to hunt down the equipment they need.
The CORSAIR BUILD KITS come in ELITE, PRO and CORE options to choose from, which are available from the brand in the US with the ULTRA BUILT KIT expected to arrive in the coming months.