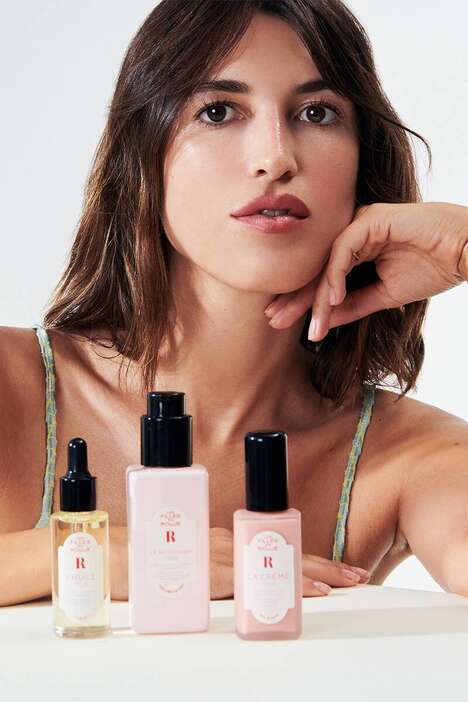 The ironic French designer, creative director, and model Jeanne Damas has just launched her new skincare line, Les Filles en Rouje.
Inspired by the simplicity of French beauty, the new skincare line is launching with three everyday products: a cleanser, face cream, and face oil. The cleanser is called 'Le Nettoyant,' and it consists of milky face gel that's meant to cleanse and purify. On the other hand, 'La Crème' is a daily face cream that helps to provide a healthy glow. Lastly, 'L'Huile Visage' is a nourishing and repairing face oil. As Damas says about her new line, "With Les Filles en Rouje, our philosophy is to celebrate everyone's personal beauty, embracing that skin ages and that the different wrinkles we get over the years are signs that we have lived a full life."
All of the new products are available from the Les Filles en Rouje website.
Image Credit: Les Filles en Rouje, hypebae, us.rouje