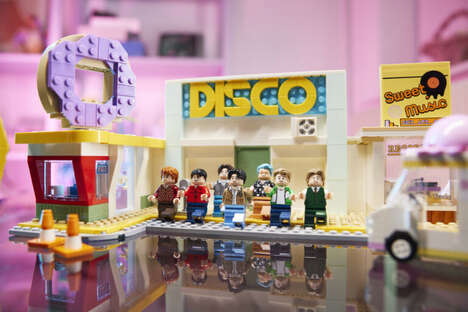 The Lego Ideas BTS Dynamite set is the newest set from The Lego Group and it pays tribute to BTS' Dynamite music video. Notably, this set was designed by a Lego fan and it includes details that other fans of the pop group will appreciate such as a colorful donut shop, a record store and an ice cream truck. Each building can be fully detached from the set, which means that they can be used individually and together for play.
When it aired, BTS' Dynamite reached more than 100 million views in less than one day and this set promises to be just as popular with fans of all ages.
The 749-piece Lego set turns the largest South Korean boy band in the world into Minifigs for the first time.