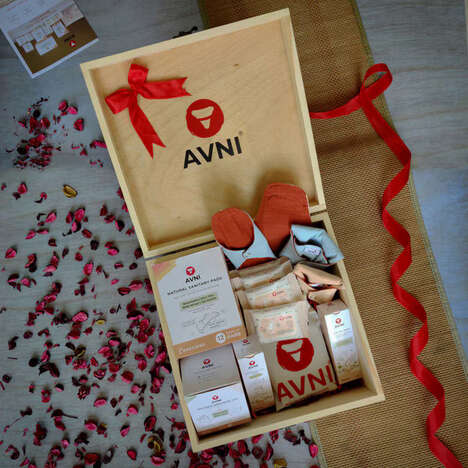 'AVNI' is an India-based manufacturer of menstrual pads, liners, wipes, and cups, founded by Sujata, a woman who found that most commercial pads always caused her discomfort and irritation. As a result, AVNI's products are all manufactured out of non-toxic, 100% safe Global Organic Textile Standard (GOTS)-certified organic cotton.
These products are excellent for women of all ages, but specifically for younger women first experiencing menstruation, as any adverse irritation would more negatively impact these groups. For this reason, the company offers the 'Wo First Green Period Gift Box' set, which contains all of the necessary products to deal with the challenges associated with early menstruation.
AVNI offers a range of products that is frequently updated to suit the growing needs of its consumer base. Its most recent product is the 'Antibacterial Intimate Water Wipes,' which are water-based, biodegradable wipes with a carefully-created pH balance that ensures users with sensitive skin and bodies will not get itches, infections, irritations, or rashes after use. These wipes are made with lactic acid, tea tree oil, aloe vera, and vitamin E. This combination moisturizes, soothes skin, and prevents several common infections.
Image Credit: AVNI