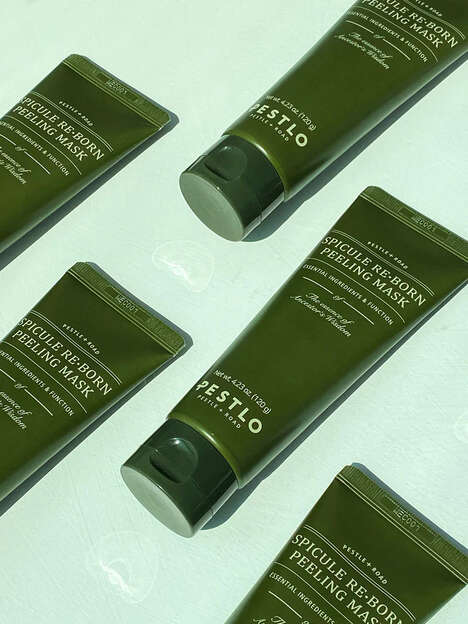 Like many skincare masks, this peeling mask is effective for removing dirt, and dull and dead skin cells but it does so with fine bio-spicule from the body of natural hydrolyzed sponges. According to the brand, these "gentle needle-shaped fragments" are useful for peeling away dead skin cells and clearing buildup.
The Pestlo Spicule Re-born Peeling Mask is a double-action exfoliator that also taps into the power of soothing Centella Asiatica and wormwood. Although gentle, the product may cause consumers to experience a slight tingling sensation from the spicules.
Micro-spicule skincare is becoming popular when it comes to offering the benefits of popular needling procedures and dermarolling without an in-office dermatologist treatment. Additionally, these at-home products that use needle-shaped structures sourced from marine sponges speak to consumers who are looking for a more natural approach to their products.