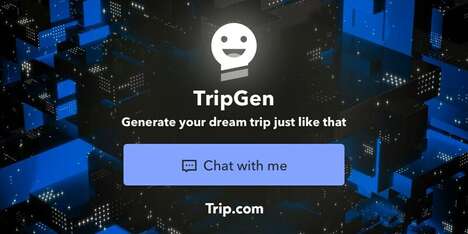 Artificial intelligence is becoming more sophisticated and more useful across a wide range of industries and Trip.com newly launched TripGen as a chatbot to help travelers receive inspiration, travel routes, itineraries and travel booking advice in real-time. This travel tool powered by artificial intelligence technology connects travelers to live assistance to make travel more accessible.
Trip.com built a name for itself by offering personalized search solutions to meet travelers needs for the best flights, hotels and guides and now, TripGen takes its offerings to the next level. The advanced context-based Natural Language Processing-integrated (NLP) chatbot allows users to ask questions that range from vague to complex to help them craft and experience their dream trip.
TripGen currently supports English, Japanese, Korean and traditional Chinese, and more languages will be added based on the needs of users.