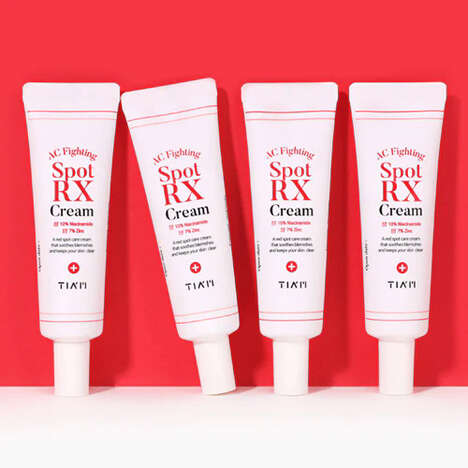 The TIA'M AC Fighting Spot RX Cream is a spot treatment that's formulated to soothe blemishes and breakouts, rid the skin of dead cells, fade hyperpigmentation and unclog pores. The hard-working, oil-free formula contains not only 10% niacinamide and 7% zinc but also soothing cica, tea tree extract and spicules to target blemishes and acne.
A new wave of skincare is being made with micro-spicules, the small, needle-shaped structures sourced from marine sponges. These natural "needles" are now being included in everything from skincare masks and serums to creams.
As the brand notes, "natural spicules may cause an initial tingling sensation to the skin." Suitable for all skin types, this ointment-style cream is meant to be used as the last step in a skincare routine.