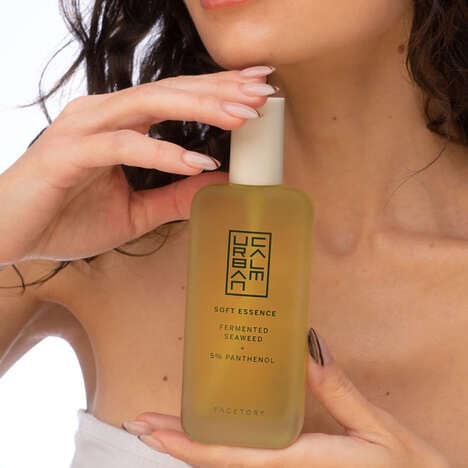 K-beauty brand, FaceTory, has introduced a new essence that's poised to take the US by storm. The Soft Essence is a viscous liquid that feels refreshing to apply, and can be used to achieve the glass skin look while the skin is still damp.
The FaceTory Urban Calm Soft Essence with Fermented Seaweed and 5% Panthenol is part of the brand's Urban Calm fermented skincare collection. Formulated with panthenol, fermented cica and fermented brown seaweed, it helps to deliver a burst of nourishment, leaving the skin feeling soft and smooth. Ingredients such as Spirulina extract, hyaluronic acid and beta-glucan keep the skin hydrated, while cholesterol and ceramide help protect and nourish the skin barrier.
The Urban Calm Soft Essence can be pumped onto a cotton pad and gently swiped across the skin in one direction, or applied directly onto the skin.