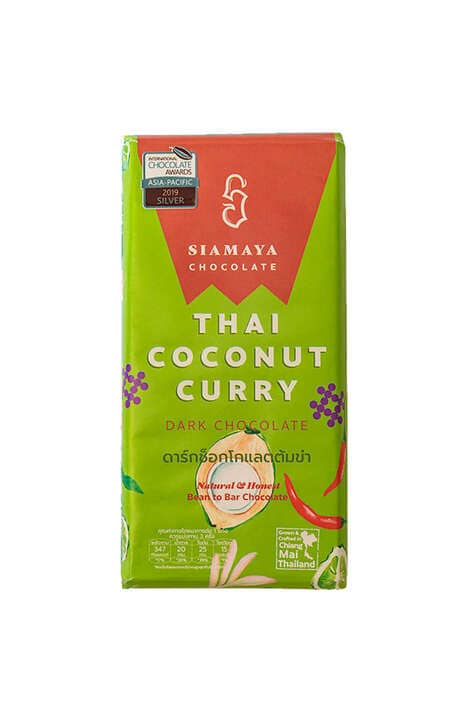 The SIAMAYA 65% Thai Coconut Curry chocolate bar is an homage to traditional Thai Tom Kha soup — described as a gentle and smooth dish.
This bar combines "coconut dark chocolate with flavorful chilies, lemon-grass, galangal oil, and candied tomatoes" in a truly unique final product. The chocolate is made with locally grown, pesticide-free cacao beans that are imported from Thailand.
SIMAYA specializes in chocolates that highlight traditional ingredients with flavors that pay homage to Asian cuisine. In addition to this Thai Coconut Curry chocolate bar, other notable flavors include Thai Peanut Curry, Indonesian Fried Noodle and Black Sesame Yuzu. The brand also creates handcrafted bonbons, ice creams and other confections that can be customized for those seeking a unique gift option.