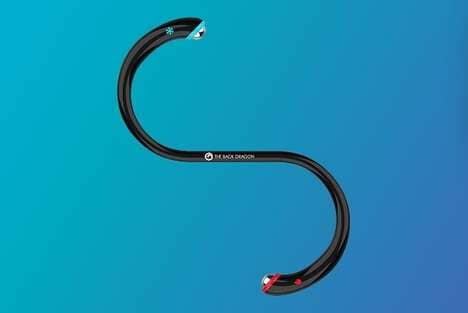 'The Back Dragon' is a new product currently in its crowdfunding phase on Indiegogo. The device was created by a small team of designers, while the Indiegogo campaign is being managed by Andrew Aidman, the CEO of The Black Dragon. The main appeal of The Back Dragon is that it is a compact back massager with both heating and cooling capabilities.
The designers state that this is the first stone back massager with both heating and cooling built into one, which helps with back pain relief and inflammation control, as these conditions are often treated with heating and cooling, respectively.
The Back Dragon is compact and portable as it splits in two pieces and can easily be stored in a backpack. Either side is charged with a simple USB cable, making it accessible and easy to charge.
Image Credit: The Back Dragon, Andrew Aidman