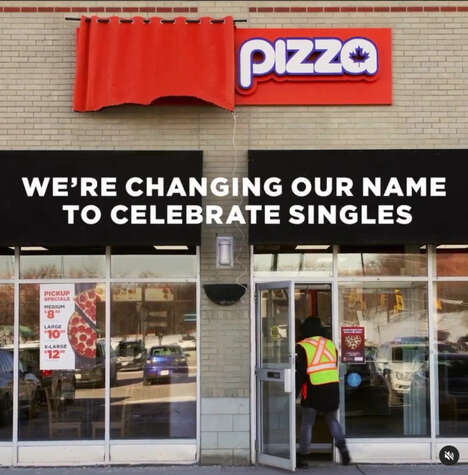 In solidarity with singles on Valentine's Day, Pizza Pizza Canada decided to drop one "Pizza" from its name to tie in with a special pizza promotion. Pizza Pizza gave out single slices to single people on February 14th and gave them the chance to visit a participating store, present the Pizza Pizza app on their phone and be rewarded with a hot single slice.
The Singles for Singles campaign turned Pizza Pizza into "Pizza," with a curtain covering up part of the chain's name. This campaign ties into the "everyone deserves pizza" slogan and it helped make singles feel included on an occasion that leaves many feeling lonely and unloved with nothing to do.
From Vancouver and Winnipeg to Toronto, Pizza Pizza had participating locations that spread the love for singles across Canada.