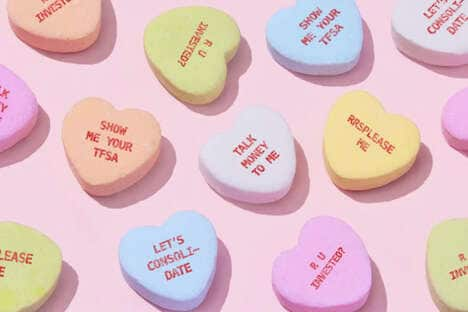 Money is a major source of contention in many relationships and to bring attention to the connection between love and money, CIBC created a Valentine's Day campaign that centers around Financial Conversation Hearts. With sayings like "Show me your TFSA" and "Talk Money to Me," the conversation hearts put a twist on traditional phrases seen on the heart-shaped edible candies.
With these candies, CIBC highlights some of the issues that couples often avoid addressing, including investments, saving for the future or having everyday discussions about money.
The campaign was conceptualized by the bank's new agency, Courage, and it intentionally feeds into CIBC's new Real Talk platform. The Valentine's Day campaign was shared through influencers, social channels and the global flagship CIBC Square.