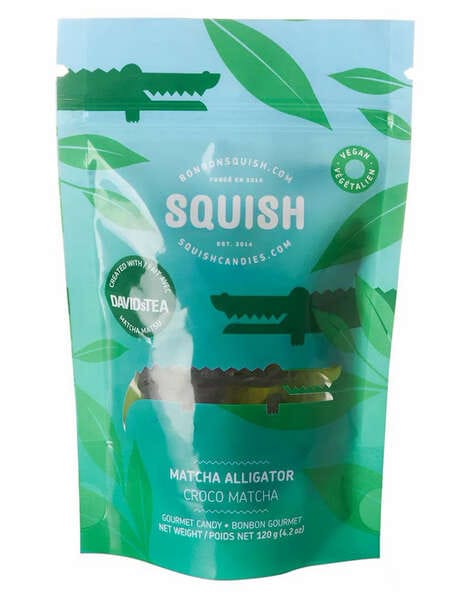 These Squish Vegan Matcha Alligators are matcha gummies that are both a tasty and diet-friendly snack. Known for its artisan gummy candy range, Squish specializes in a multitude of unique flavors. Best-sellers include 'Pink Lemonade Fizz,' 'Magic Mushrooms,' 'Honey Maracuja,' and 'Wine O'Clock' among others.
These vegan matcha gummies are a guilt-free snack and a healthier alternative to traditional gummies — often packed with artificial sugars and additives.
The candies are made with DAVIDsTEA's Matcha Matsu and are combined with peach flavoring for a unique twist. The DAVIDsTEA's Matcha Matsu is described as a "detoxifying finely ground green tea" that is "bold in taste and aroma," making it the perfect addition to the Squish flavor range.