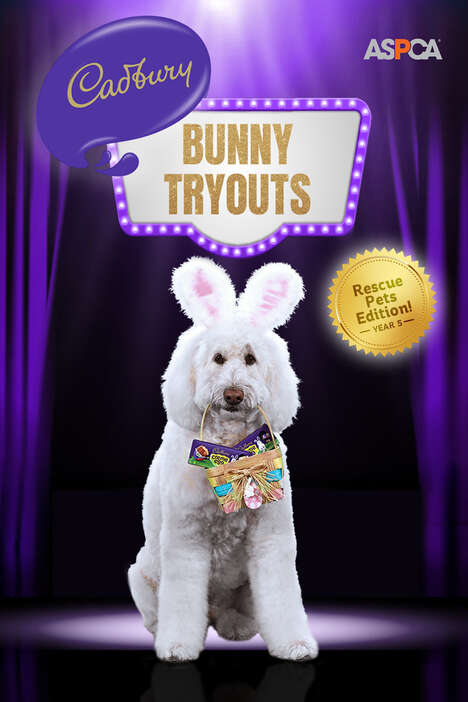 The Cadbury Bunny Tryouts are back for their fifth year, and this time the competition is focused on rescue pets. The iconic Easter brand is asking pet owners across the United States to submit pictures of their rescue animals wearing the iconic Cadbury Bunny ears for the chance to win the coveted spot in the newest Cadbury Clucking Bunny commercial, airing in March.
In addition to the chance to become the face of the Cadbury Bunny ad, the winner will also receive a cash prize of $5,000, while the animal shelter of their choice will receive another $5,000. The contest's goal is to highlight the importance of rescuing pets and to celebrate their contributions to people's lives.
The Cadbury brand has partnered with the ASPCA, the nation's leading animal welfare organization, to bring attention to animals in need of loving homes across the country. By shining a spotlight on rescue pets, the Cadbury Bunny Tryouts help to raise awareness about the importance of animal adoption.
To enter the competition, pet owners can upload a photo of their rescue pet wearing the iconic bunny ears to CadburyTryouts.com, and the top ten finalists will be announced on March 6th. Fans will then have until March 14th to cast their votes, with the winner being announced on March 20th.
The Cadbury Bunny Tryouts have become an annual tradition, and this year's focus on rescue pets is sure to touch the hearts of many animal lovers across the country.
Image Credit: The Hershey Company