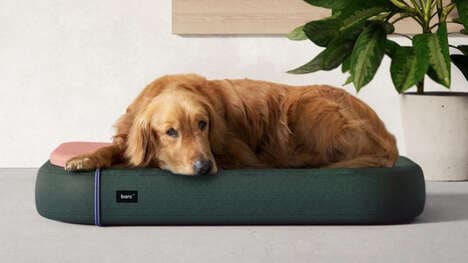 The 'Barc' dog bed has been designed by Sweden-based ABOVE as a stylish piece of equipment for pooches to keep them supported and comfortable at all times throughout the day.
The dog bed is designed with a triple-layer construction to give it a more structured form and enables two of the support layers to be removed, if desired. The customizable design responds to the specific needs of a dog to help owners personalize it rather than opting for a static alternative.
The 'Barc' dog bed has a detachable pillow for added support and comes in a range of color options. The dog bed comes as the first pet product from the brand and is expected to be available in the near future.
Image Credit: ABOVE