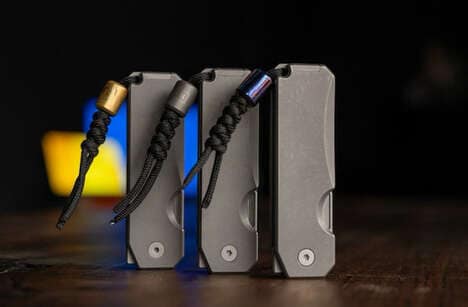 The humble utility knife is often characterized by its plastic or metal construction, but the Ti Utility Knife has been designed to shake things up and give the tool a decidedly elevated aesthetic.
The knife features a titanium construction that is durable, lightweight and stylish with ceramic ball bearings to allow for a seamless opening and closing. The tool is compatible for use with two, three and four-notch blades, and has a deep carry clip to hold securely onto clothing when stowed in a pocket.
The Ti Utility Knife has been designed by Chadwick Parker and Joe Huang, and has a dedicated lanyard hole, a full hand handle design and the ability to be used as a bottle opener when no blade is installed.