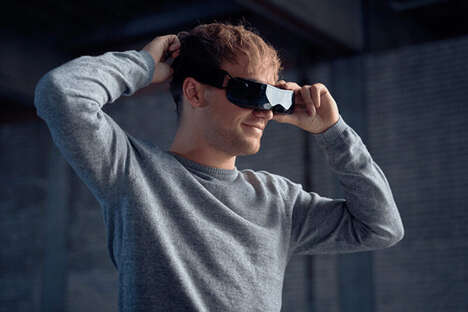 The Bigscreen Beyond headset is a compact take on the traditional virtual reality (VR) headsets presently on the market to provide users with a decidedly lightweight alternative.
The headset weighs in at a quarter of an ounce with a very slender form factor to boot, while still featuring a series of 5K OLED microdisplays on the interior. The displays feature a 90Hz refresh rate, while the headset also features a TrueDepth sensor and a 3D scanning functionality with the user's smartphone to help ensure a customized fit on the face.
The Bigscreen Beyond headset is powered by either the RTX 2070 or AMD RX 5700 XT processing unit, and is available now for preorder for $999. The headset offers a glimpse into the near-future of VR technology as the hardware becomes more realistic for longer use sessions without causing fatigue.
Image Credit: Bigscreen Beyond