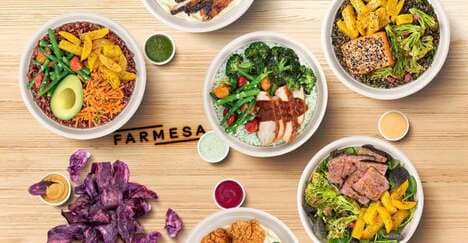 Chipotle is opening a 'Farmesa' concept restaurant, which will focus on more customizable bowls than the main Chipotle brand. Farmesa will experiment with new ingredients, toppings, and seasonings. The company noted that, prior to the official launch of Farmesa in March, the restaurant will feature different limited menus and limited operating hours.
The first Farmesa concept is located in a Kitchen United mix space, which is a single location that houses multiple restaurants and ordering kiosks, offering impressive variety to customers. The Chipotle CEO, Brian Niccol, stated: "One of our strategic objectives is to create or invest in emerging culinary spaces and restaurant concepts that fit within Chipotle's food with integrity mission and make fresh food daily."
Some of the ingredients present at Farmesa include whipped potatoes, salmon, potato chips, cauliflower, stake, and more. Each ingredient has its own twist and is prepared in a premium way, rather than a mass-production fast-food style.
Image Credit: Chipotle