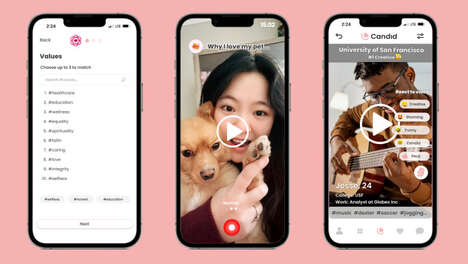 The 'Candid' dating app takes a different approach to online romance to help users share more about their personality and get a better idea of what someone is like before even meeting.
The app prioritizes video profiles where users can show off aspects of their personality through 45-second clips that can only be recorded within the app. These features further enhance the user's ability to know that they are communicating with the real person, while also helping them to make a good first impression with a video of their own.
The 'Candid' dating app takes a TikTok-style approach to online romance and prioritizes fresh content to prevent users from posting old videos or images. The app will also provide prompts to help users get started with their video.
Image Credit: Candid