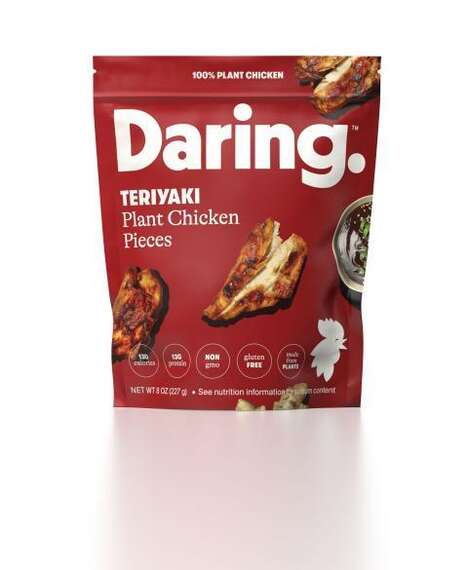 The Daring Teriyaki Plant Chicken Pieces are a new product being launched as a sweet, savory snack option for consumers to try out when looking to avoid meat-based alternatives.
The plant-based chicken bites are covered in a teriyaki sauce to make them great for use in any recipe that calls for the sweet and savory flavor. The bites have 130-calories per serving along with 13-grams of protein and five-grams of fiber, while also maintaining a gluten-free recipe that is also non-GMO.
The Daring Teriyaki Plant Chicken Pieces are great for including in bowls, salads, wraps, sandwiches and more, and are being launched in eight-ounce packages priced at $6.99 each. The plant-based bites are expected to be right at home within the brand's existing range of flavors.