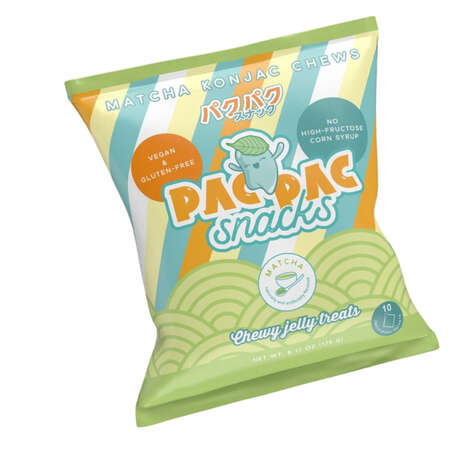 Pac Pac Matcha and Konjac Snacks are a new vegan jelly chew being introduced to the US. These addictive matcha and konjac snacks offer loads of healthful benefits, and they are incredibly tasty.
Packed in convenient and pocket-sized packs, Pac Pac Snacks can be enjoyed anywhere. These matcha and konjac snacks are a favorite post workout treat, travel snack, and mid-day pick-me-up. Featuring 4 grams of sugar, zero grams of fat, 5 carbs, and just 20 calories per bite, these confections are a must-have for those with an active lifestyle.
Plant based and vegan, Pac Pac Jellies are a guilt-free treat, with its matcha and konjac ingredients proving to offer natural healing benefits — thanks to their ability to improve heart, digestive, and skin health.
Image Credit: Pac Pac Snacks