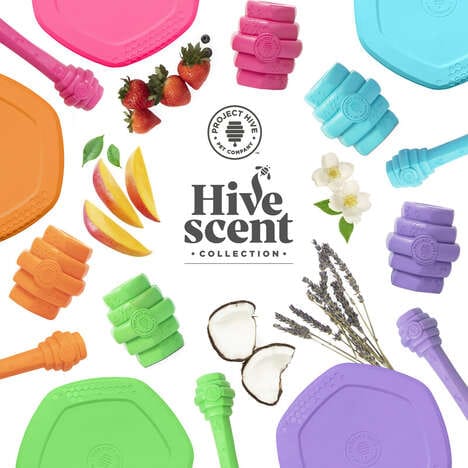 The Hive Scent Collection by Project Hive Pet Company is a scented collection of dog toys with aromas to please pets and pet owners alike. In the collection, there are scents like Wild Berry, Tropical Coconut, Calming Lavender, Sweet Mango, and Soothing Vanilla inspired by the plants that "feed and need bees for pollination."
Alongside the toys, there's the Hive Chew Toy and the Hive Fetch Stick, which work as treat dispensers, as well as the Hive Disc + Lick Mat.
These fragrant dog toys tie in with the company's mission to save the bees with nonprofit partners in the U.S. and Canada. Project Hive Pet Company's current goal is to establish more than 50 million square feet of healthy wildflower habitat by 2025.