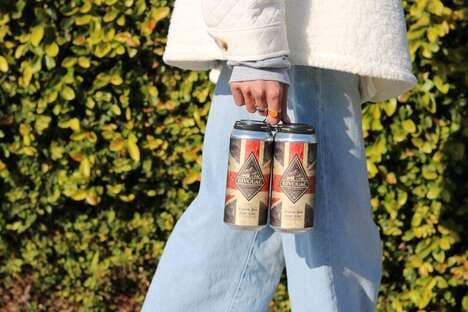 Bivouac Ciderworks, the San Diego cidery that is renowned and celebrated for the quality of its ciders as well as the fact that it is spearheaded by women, has made history by launching the first ever canned version of its hugely popular 'Savoy English' pub cider.
Only available on draft until this point, the 'Savoy English' pub cider is now available to purchase in 16-ounce cans, making it easier than ever for cider-lovers to enjoy and partake in the great tradition of English-style ciders from the comfort of their own homes.
For this pub cider, Bivouac makes use of Dabinett apples, which are sourced from Somerset in England and are generally perceived to be the best cider apples out there. What's more, the Dabinett apples that Bivouac uses were sourced from Stocks Farm, which is proudly women-led.
Image Credit: Bivouac Ciderworks