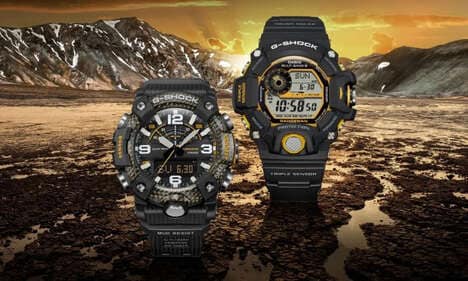 This list of watches trends for February 2023 covers unique designs, technologies, and features in watches released over the last month.
One of the most innovative smartwatches released recently is the 'Fire Boltt Astro', boasting an AMOLED display, which is especially great for contrast in low-light environments. Aside from its display, this watch has a built-in speaker, support for hands-free Bluetooth calling, and a complete suite of other necessary features, such as remote camera and audio controls. This watch is available in a number of colorways.
The INTEC VOICE GRUS is an accessible smartwatch with a unique take on features. Rather than being a full smart display that is essentially a compact wearable smartphone, this is an analog watch equipped with a smart voice assistant. The assistant can complete a simple set of tasks such as narrating the current time, date, or temperature. On top of this, the watch can tell you how bright the room you are currently in is, which is helpful for accessibility purposes.