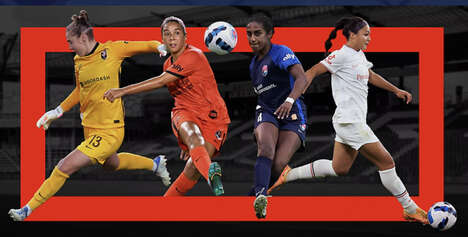 American multinational software giant Adobe has launched a unique software partnership in collaboration with the National Women's Soccer League (NWSL), with the aim of helping women harness their creativity to tell stories using a variety of creative digital tools.
The multi-year software partnership will help convey how Adobe's suite of powerful creativity tools and programs can be used to tell impactful stories, whilst also highlighting the importance of personal branding in the careers of women soccer stars and showcasing the talent of women creators interested in telling stories in the soccer space.
The partnership also includes a new initiative called 'Creator Class,' which allows women who have a passion for merging their love for soccer with creative work to go about garnering compensation for their work, with four women selected each year to receive $10,000 for soccer-centric projects making use of Adobe software.
Trinity Rodman, a forward for the NWSL's Washington Spirit and creative ambassador for Adobe, said she is 'excited to be teaming up with Adobe this season and use their amazing tools to not only make my own content even more fun, but to support emerging women creators who share their creativity.'
Image Credit: Adobe / NWSL