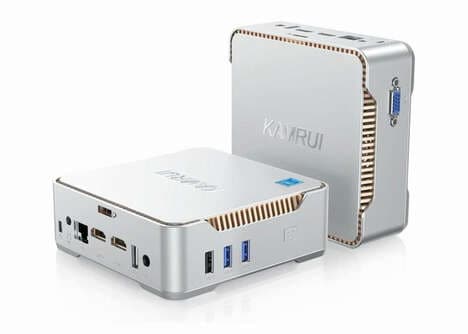 The KAMRUI GK3 mini PC is a high-performance, high-efficiency computing solution engineered with the needs of pro users alike to help them access impressive features in a space-conscious way.
The computer is powered by the 12th generation Intel Alder Lake N95 processor and is rated to offer ample capabilities, while only consuming 15W of energy. The unit also boasts a range of connectivity ports to maximize the capabilities of users who need to stay connected with their essential desktop peripherals or monitors.
The KAMRUI GK3 mini PC comes with 16GB of RAM, a 512GB SSD hard drive and all the power required to easily handle the daily workflow of a professional. The hardware is well-suited for placement on a desktop without taking up too much space.